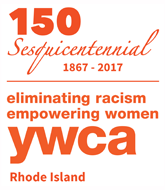 Reserve Your Tickets for YWCA 150th Anniversary Celebration and Reception
what: Photographic tour of YWCA history, traditional high tea, and more.
when: Monday, June 5, 2017 from 5:30-8pm
where: Roger Williams Park Botanical Center, Providence
tickets: $35
contact: [email protected] or 401-351-2241
Can't attend but want to support our efforts? Donate here!
Please note: After you hit "submit", you'll be redirected to a page where you will complete your payment. If you are not redirected, or have any problems completing your payment, please contact us at [email protected] or call 401-351-2241.